InterServer Web Hosting Review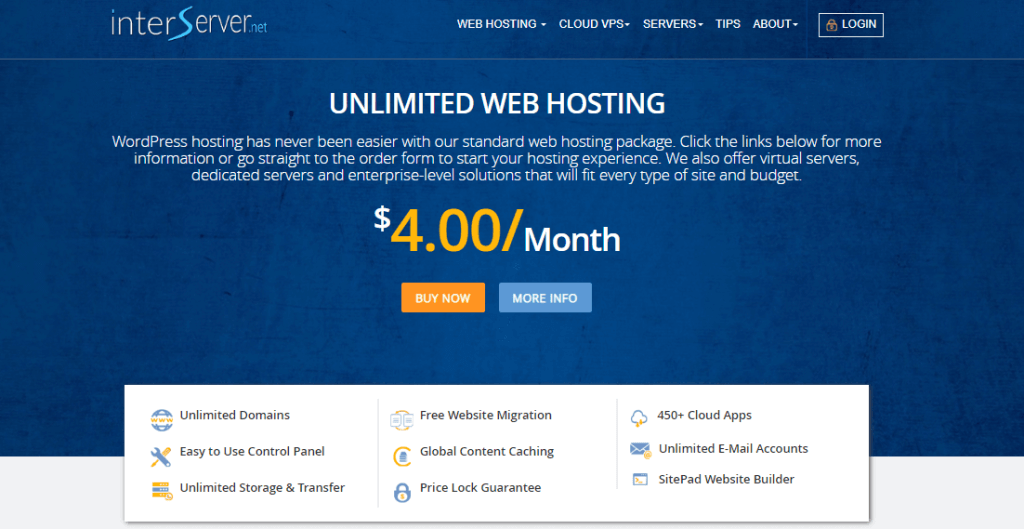 InterServer General Info & Hosting Overview
InterServer is a solid website hosting provider known for its reliable and well-priced hosting solutions. With a history dating back to 1999, InterServer has a strong reputation for its commitment to customer satisfaction and high-level technical support.
They offer a wide range of hosting services, including shared hosting, VPS hosting, dedicated servers, and cloud hosting This makes them suitable for individuals, businesses, and developers.
Interserver's competitive pricing, robust infrastructure, and focus on maintaining high up-time rates have made them a good choice for all your hosting needs, delivering a dependable platform for websites of all sizes.
InterServer Prices, Hosting Plans
Pros & Cons of Using InterServer Hosting
In a landscape crowded with website hosting providers, making the right choice can be a daunting task. Enter InterServer, a company that stands out by catering to the diverse needs of its customers.
With a range of hosting plans designed to suit every requirement, they're on a mission to provide something for everyone. What truly sets them apart is their compelling blend of technical prowess and competitive pricing. So, if you're in the market for a web hosting partner, why not give InterServer a whirl?
They've got the tools and affordability to make your online journey a smooth and successful one.
Disclosure of earnings: we use affiliate links in some of the hosting services that appear on this page. This helps our site cover the costs of the site, Thanks for your support. Read more
Best Web Hosting Companies