A2Hosting Web Hosting Review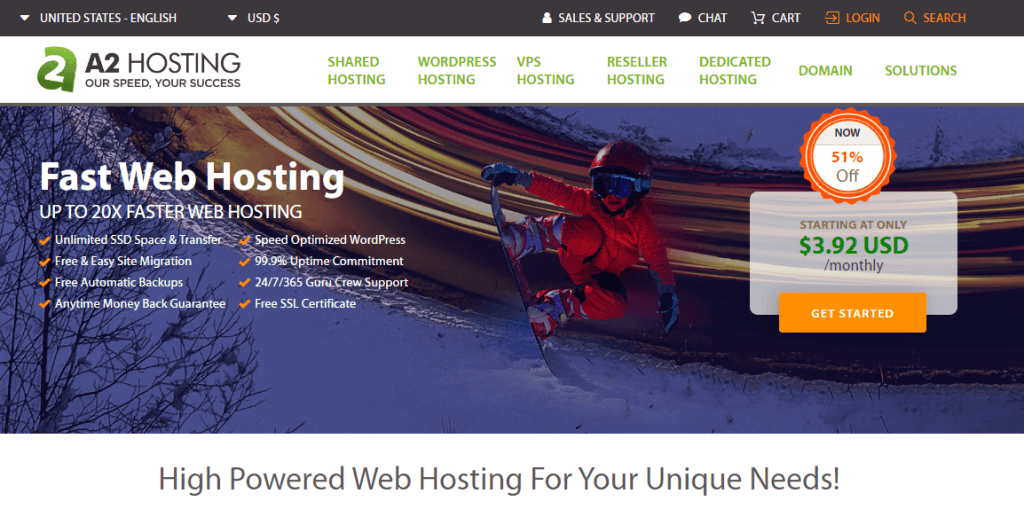 A2Hosting was founded in 2001 under the name "Iniquinet", moving to the name we know todayin 2003 in recognition of the founders hometown in Michigan. A2Hosting, as a web hosting company, is a rising star amongst the other well known players in the market, such as Bluehost and Hostinger. They provide the expected high quality services that any website owner demands, including a few extra benefits that I will list below.
Advantages of A2 Hosting :
1- Quality support – They have multilingual support staff, namely English and Spanish, who are friendly and willing to help you with whatever you need. No question or problem is too big or too small, so if you do need help they are there. Their call centre operates on a 24/7 365 day service system utilizing live chat, phone calls (depending on country in which you find yourself), email, Skype and even through the customer portal. Being in Australia ourselves, I had no trouble contacting them.
2- Reliability – They guarantee an uptime of 99.99%, giving you peace of mind in the accessibilty of your website globally.
3- Speed – Their loading times are quoted at 20 x faster than the competition, which is how to keep your traffic coming and starting on your site; as well as strengthening your SEO.
4- Restore the web to a previous point – Thanks to its roll-back tool of the site, it allows the web restoration to the configuration of an earlier date in a few clicks. This is very useful if for example if you have mistakenly damaged the template of your website. 
5- Unlimited storage.- They are generous with storage in each of their plans. The most basic plan has a 100 GBb SSD storage, with higher plans offering unlimited. However, just keep in mind that with anything that says it is unlimited, there is always a limit, you many never reach it. 
6- Unlimited transfer.- I like the idea of having unlimited transfer for my websites, especially on peak dates where I have more visits to my page.
A2Hosting Prices, Hosting Plans.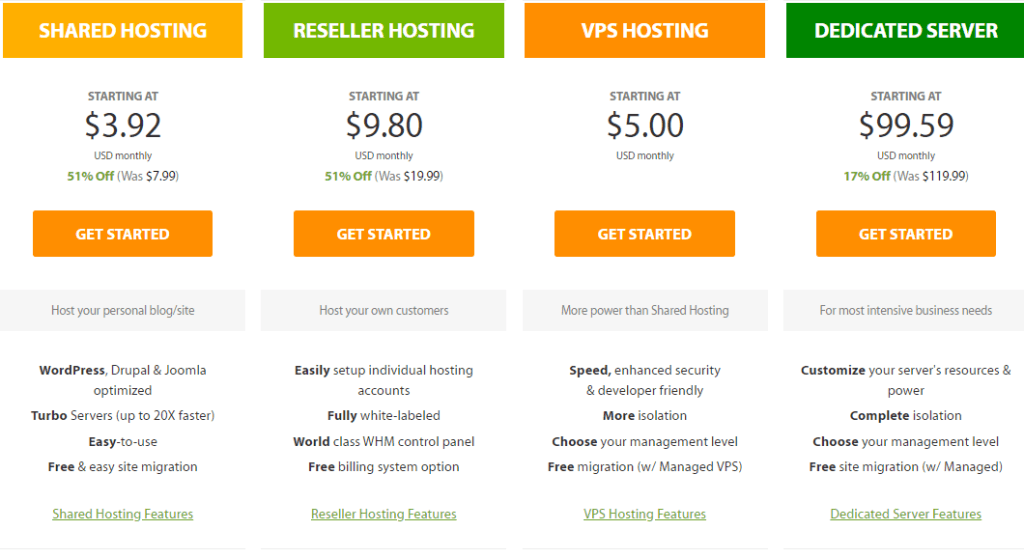 Pros & Cons of Using A2 Hosting
A2Hosting offers a lot of diversity in the types of plans and the various inclusions available. The plans can be used for a variety of purposes and you can manage your own site or have A2Hosting gurus do it for you. It is already optimized for WordPress users when you open your account. Smple to use and great customer service, especially if you are new to hosting.
Disclosure of earnings: we use affiliate links in some of the hosting services that appear on this page. This helps our site cover the costs of the site, Thanks for your support. Read more
Best Web Hosting Companies