Hostinger Web Hosting Review
Hostinger Web Hosting Explained and Reviewed
Hostinger offers a complete set of web hosting services such as shared hosting plans, VPS hosting plans, and even a website creator.
I have been using Hostinger , sometimes sold as Hosting24 for the last three years and have found them to be a very reliable hosting company.
They do have a few quirks, but once I understood their way of doing things, my sites remained up and online with little issue.
I had come up against a situation where I was limited in terms of the size of the upload file I could send to my site, using the backend of WordPress. I should of course mention that I am referring to a hosted WordPress site on a Hostinger web hosting account in this case. Now, I spoke to Support at Hostinger, and I will further expand on that shortly, and they suggested the simple way around the issue was to use the cPanel in the backend of the hosting side.
Using this method, I was able to load a file that was very much larger than the limits imposed by the WordPress application settings at the time.
Regarding their support, it is not instant support, but rather a case of either sending an email through their portal, or using their 'chat' feature, where you ask your question, and it may be answered in a period of time, like about ten or 15 minutes. This is not an issue so much, but it is always a good idea to know how they do things so that you have an expectation that is realistic.
I found all my questions always and answered and when they answered, they often included links to very well-written articles explaining the situation in greater detail. This is really  good for people to build up a library of great knowledge base articles as you learn your way around web hosting. These are some of the reasons that I have added Hostinger to my list of desired, best web hosting plans available.
I understand that many people can be really good with the technical knowledge about hosting websites, but not everyone has this important knowledge and the only way to get the knowledge is to learn through experience.
Advantages of Hostinger :
Hostinger Prices, Hosting Plans.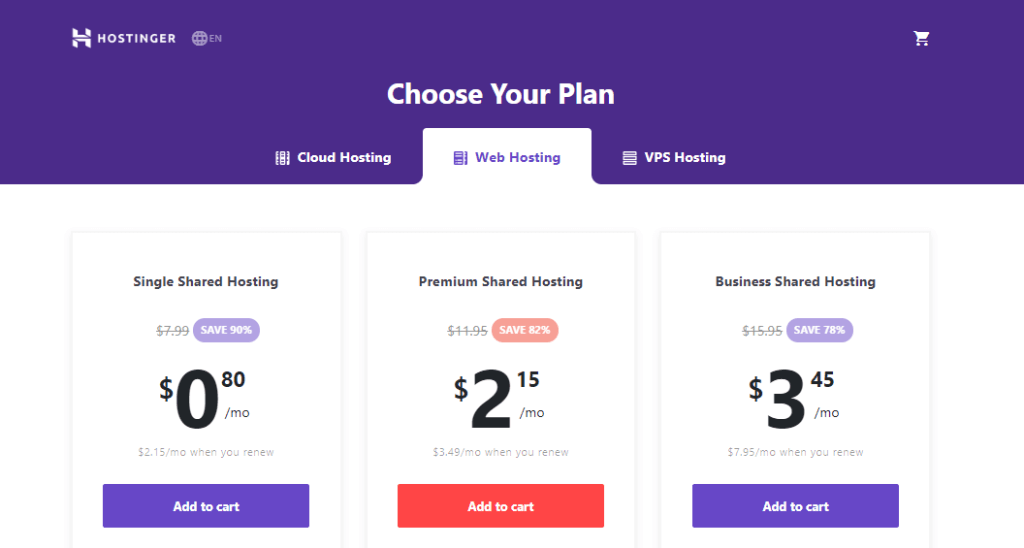 Pros & Cons of Using Hostinger Hosting
Hostinger Web Hosting Summarised
Hostinger offers many features and powerful site administration based on cPanel at a very fair price. It is worth seeing for intermediate users who need a little more than the basic concepts of hosting.
Disclosure of earnings: we use affiliate links in some of the hosting services that appear on this page. This helps our site cover the costs of the site, Thanks for your support. Read more
Best Web Hosting Companies